Prescott, Arizona's 19-year-old Jazz Party in the high desert
We'll get you the information on venues and musicians ASAP!
Buy Tickets
The Prescott Jazz Summit has an educational component as part of its yearly schedule. To date, we have reached over 5000 students in North Central Arizona.
Learn about our Educational Programs
Prescott Jazz Summit Has:
Hired over 100 different musicians from Arizona, California, Nevada, Oregon, Washington, Missouri, Montana, New York, Michigan, Arkansas, and Illinois over the past 19 years.
Included schools and students from all over Arizona in our educational workshops and outreach programs: Prescott High School, Chino Valley High School, Bradshaw Mountain High School, Franklin Phonetic School, Glassford Hill Middle School, Verde Valley School in Sedona, Thunderbird High School (Phoenix), Tucson High School, The Arizona Jazz Academy (Tucson), Mile High Middle School, The Sedona Jazz on the Rocks Youth Band, The Prescott Jazz Summit Youth Band, Miller Valley Elementary, Washington Traditional School, Lincoln Elementary, and Abia Judd Elementary.  All of these have been at no charge to the schools or the students.
Given funds to local charities, school music departments, and student scholarships in excess of $18,000.
Sold over 20,000 tickets to our events over the course of our 19 year existence, and presented concerts at: The Elks Opera House, The Ruth Street Theater (Prescott High School), The Hassayampa Inn, The Hotel St. Michael, The Prescott Resort, The Mile High Middle School Theater, Prescott Fine Arts Theater, The Highlands Center, 129 ½ Jazz Grille, Monk's Restaurant, The Pine Cone Inn, The Prescott Steak House, Murphy's Restaurant, Yavapai Performing Arts Center, York Motors, and The Congregational Church on Gurley Street.
Sponsored over thirty free concerts in Courthouse Plaza.
Been listed in nationally known jazz magazines, plus AAA magazine, Arizona Highways, AZ Tourist News, Jazz in AZ newsletter, and newspapers around the state.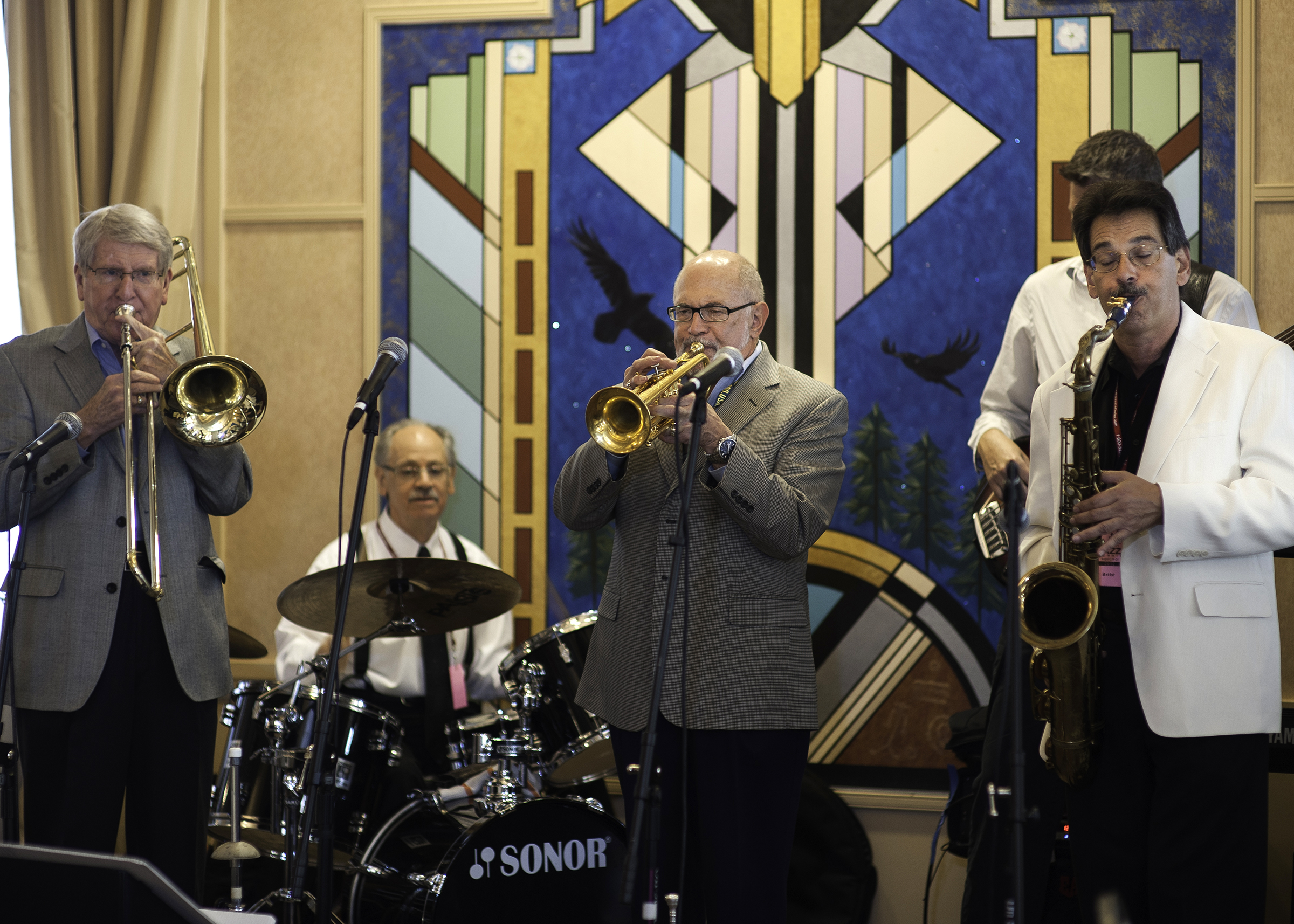 Supplied musicians for many local functions as well as the 2010 District Rotary Convention, and the 2012 Big Brothers and Big Sisters Gala, both held at Prescott Resort.  Use this space to tell people what your company does and why and how it does it. What're you known for? Who likes you? What's your number one competitive advantage?
Include all the things that make your business unique and better than the competition. Do you have a patented 13-step process for taxidermy that results in the most lifelike stuffed owls? You gotta mention that.
Other good things to weave into this copy include: awards won, distinctions given, number of products sold, company philosophy (just keep it short), interesting company history bits, and anything that makes a reader think you'd be awesome to do business with.
Learn about this year's concerts...
The festival for 2019 is being held on August 23-25, with a free Courthouse Concert on Tuesday, August 20.