Prescott Jazz Summit
Coming in the Fall of 2024
The 23rd Prescott Jazz Summit will be another great event. Musicians from all over the United States will perform for the entire weekend. Our Friday night concert will be at Elks Performing Arts Center. The Saturday big band concert will be at Ruth Street Theater at Prescott High School. We will also have the Sunday concert at the Hassayampa and the Jam Session at Murphy's Sunday night.
Ticket Information
Learn More
Thank you for a great 2023 Festival!
We were thrilled to be back and are thrilled that our festival continued to be a successful venture in our 22nd year.
Our lineup of performers this year come from Ohio, Nevada, California, and Arizona, and we offered again a special thanks to our wonderful Quad–Cities local musicians, who are the backbone of our musical presentations.
After 22 years, we know the importance of our sponsors and advertisers and we appreciate your support. Without you, we could never have brought this festival to fruition. The business community of the Quad-Cities area are great believers in the arts and they show it with their continuing commitment.
Our Educational Outreach Program continues to reach into schools around Arizona to tell students about "America's Original Art Form," Jazz Music. Students from kindergarten through 12th grade benefit from our programs.
Mike Vax, Director
Prescott Jazz Summit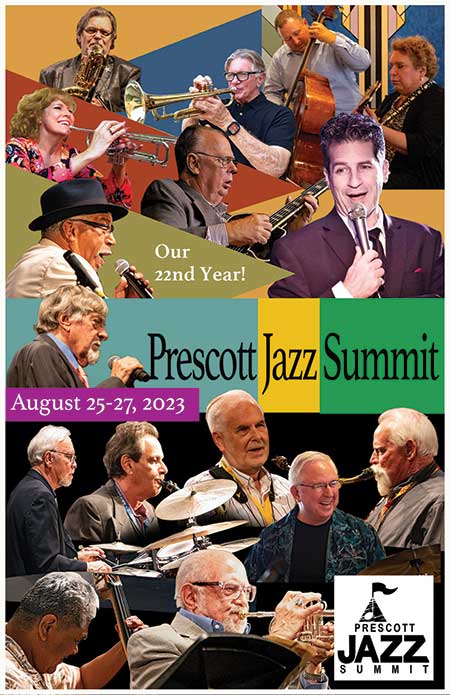 Jazz was born in the USA in and around New Orleans.  It traveled up the Mississippi River and to both coasts within just a few years, to become America's true art form.  From the 1920's through the 1940's music based on Jazz was considered "Pop" music.  From Dixieland to big band swing in night clubs and dance halls, to the concert stage, jazz music was the rage.  Even what we know as rock n' roll came from jazz music through rhythm and blues.  Our festival journey this year covers everything from jazz origins, through its many versions, including the Latin influence from South America, Cuba and Puerto Rico.  We hope you enjoy the trip!!
Remaining schedule for the 2023 Jazz Monthly Concert Series at the Elks Performing Arts Center – Crystal Hall
All concerts feature the Prescott Jazz Summit All-Star Combo with guest vocalists and musicians, to be announced.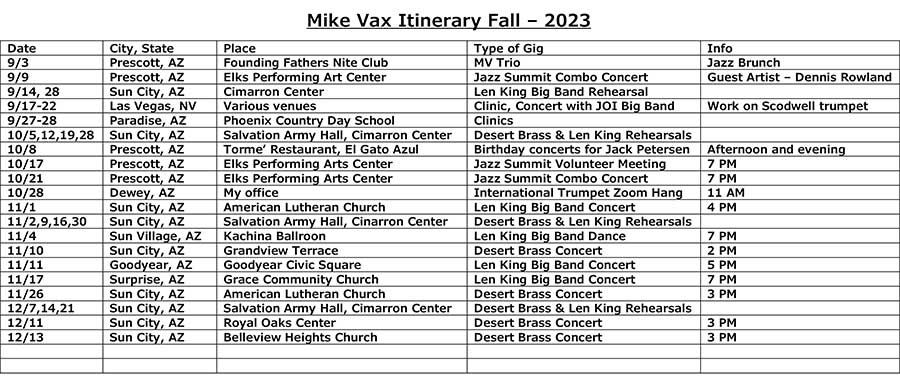 Click here for a printable PDF of the above itinerary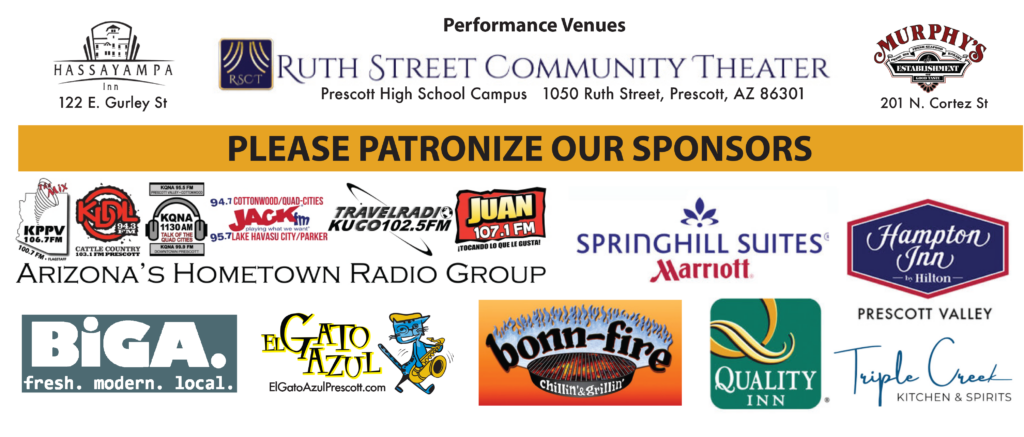 Please stay with our sponsor hotels when you visit Prescott!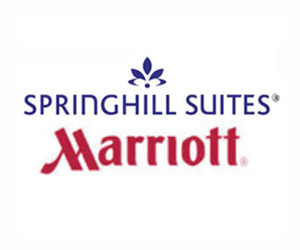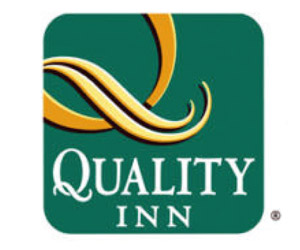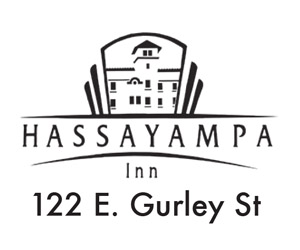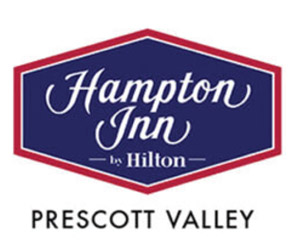 Festival Sponsors:
Festival Sponsor
Friends of Big Band Jazz
Musician Food Sponsors
El Gato Azul
Torme
BigA Restaurant
Murphy's Restaurant
Benefactor Sponsors
City of Prescott – Department of Tourism
The J.W. Kieckhefer Foundation
Margaret T. Morris Foundation
Arizona's Hometown Radio Group
Prescott Unified School District
Corvette Club of Prescott
Hotel Sponsors
Marriott Spring Hill Suites
Prescott Quality Inn
Hampton Inn and Suites – Prescott Valley
The Hassayampa Inn
In Kind Sponsors
Prescott E-News
The Daily Courier, Western Newspapers, inc.
Jazz in AZ – The Nash Night Club
Prescott Chamber of Commerce
York Motors
Jungle Cat Heating and Cooling
Program, Photos & Video
David Leonnig/Golden Road Arts