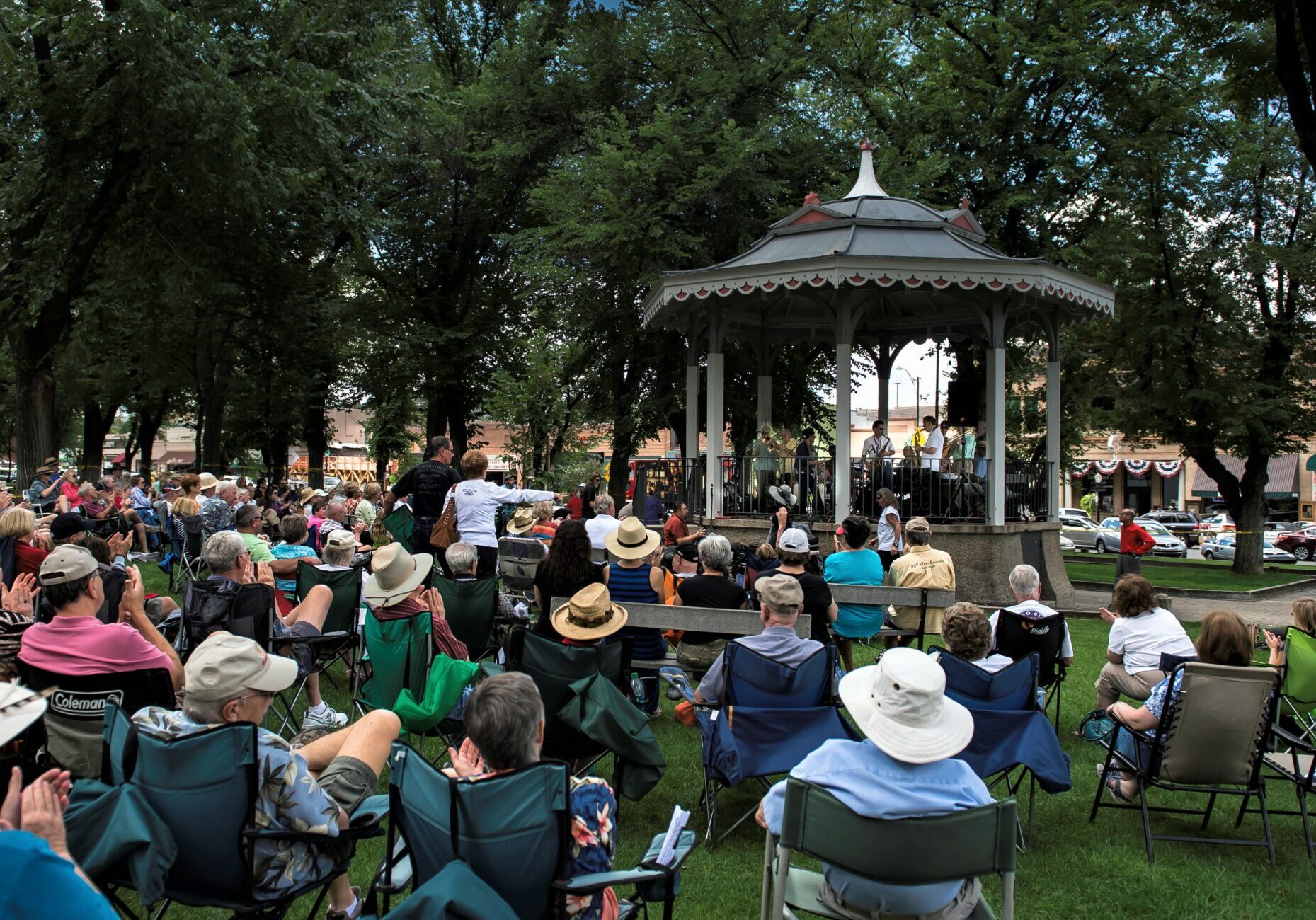 Take a few minutes to flip through the pages and read about our 2019 Jazz Summit. Our 2019 program includes information on many of the musicians coming in 2021, including Scott Whitfield, Mike Vax, Kim Richmond, Gary Anderson, Tony Vacca, Selwyn Reams, Dave Russell, Jack Peterson, Kenny French, Claude Askew, Ronnie Rose and our Master of Ceremonies, the unflappable Pete Barbutti.
Our Other Events
The Prescott Jazz Summit has expanded our endeavors to presenting jazz music in the quad-city area all year long, and one of our most successful concert series events in the past has been "Howlin' at the Highlands" at the Highlands Center for Natural History.  We have also performed free concerts at Courthouse Square in Prescott to large enthusiastic audiences.
We continue to bring musicians to our area to perform for our jazz fans, as well as striving to educate our young people about "America's True Art Form," JAZZ MUSIC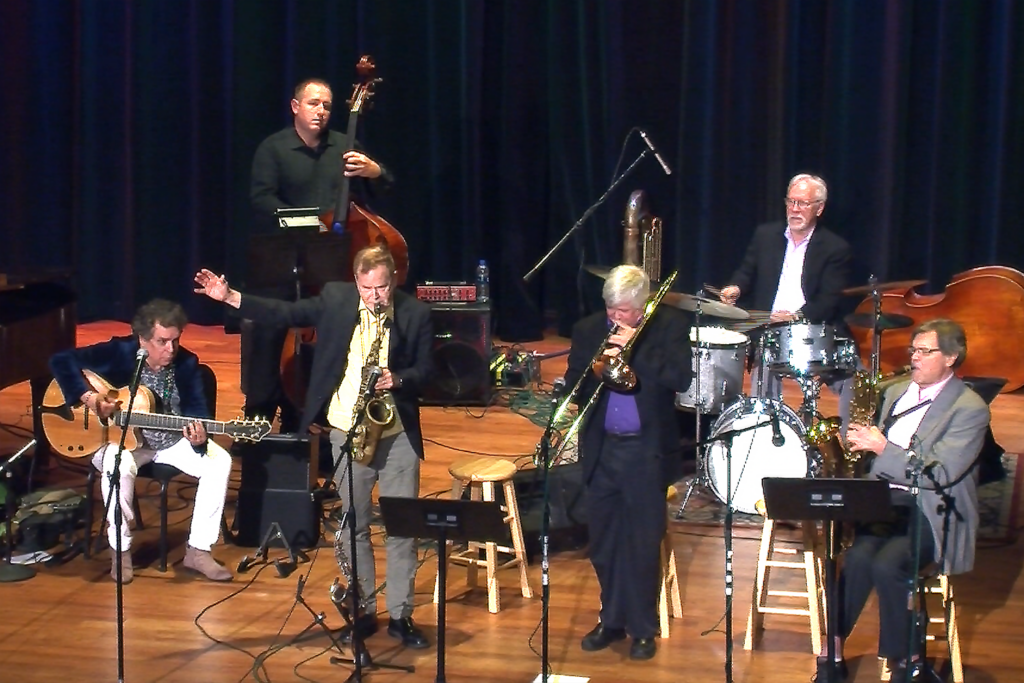 Preview the Schedule of events in this year's program!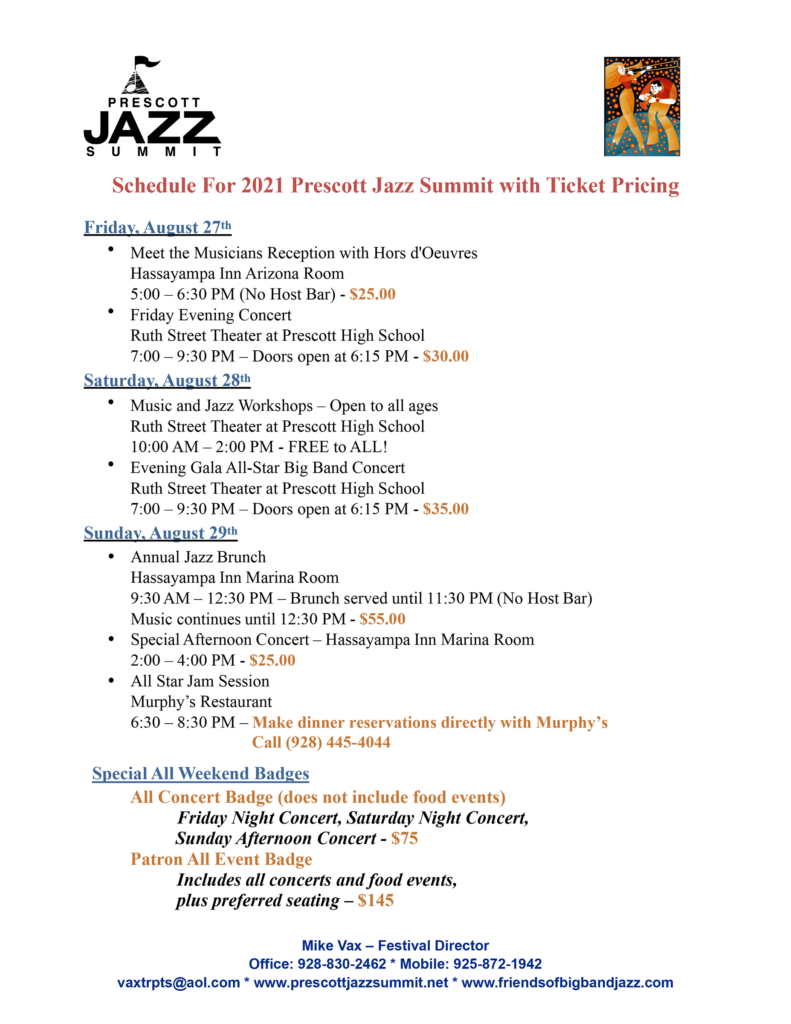 The Prescott Jazz Summit is in its twentieth year as a successful jazz festival, with strong ties to the music education community.  We book well-known jazz musicians from all over the United States and Arizona, as well as many of our own local musicians.  Our musicians this year will perform at Courthouse Square, The Hassyampa Inn, The Ruth Street Community Theater at Prescott High School, and Murphy's Restaurant for an after party jam session Sunday evening.  There will be free educational workshops during the day on Saturday at Prescott High School. The festival for 2021 is being held on August 27-29.
Our Dedication to Music Education
In keeping with our dedication to music education, we have had musical groups make assembly presentations in Prescott schools, as well as schools all over northern Arizona, at no charge to the schools.  These mini-concerts have been very well received by the students, parents and faculty at every school.  We have performed jazz workshops that have been attended by high school jazz bands from all over our state.  We have also donated funds to local high school music programs.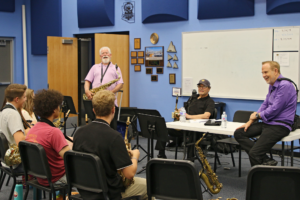 Find Out About This Year's Concerts...
The festival for 2021 is being held on August 27-29.