The 2022 Prescott Jazz Summit will focus on taking you through musical journeys, featuring amazing jazz and big band concerts.
Jazz Music – An American Journey
Friday Night: A Journey from South America to the United States
Saturday Night: Big Band Music – A Journey from 1928 – 2022
Sunday Afternoon: A Jazz Journey from Broadway to Hollywood
Jazz was born in the USA in and around New Orleans.  It traveled up the Mississippi River and to both coasts within just a few years, to become America's true art form.  From the 1920's through the 1940's music based on Jazz was considered "Pop" music.  From Dixieland to big band swing in night clubs and dance halls, to the concert stage, jazz music was the rage.  Even what we know as rock n' roll came from jazz music through rhythm and blues.  Our festival journey this year covers everything from jazz origins, through its many versions, including the Latin influence from South America, Cuba and Puerto Rico.  We hope you enjoy the trip!!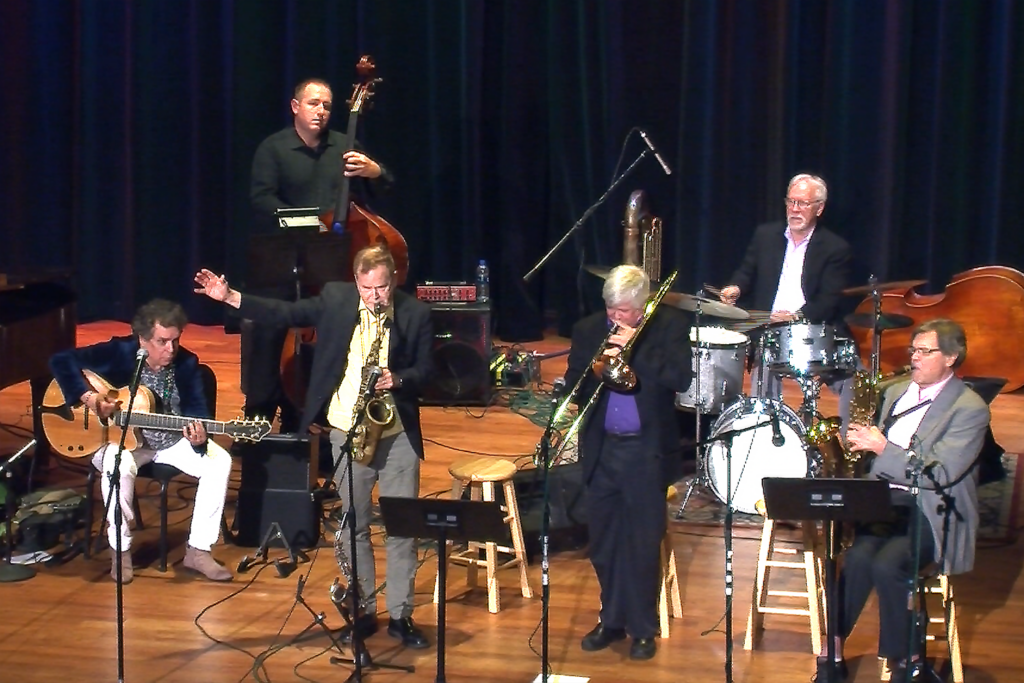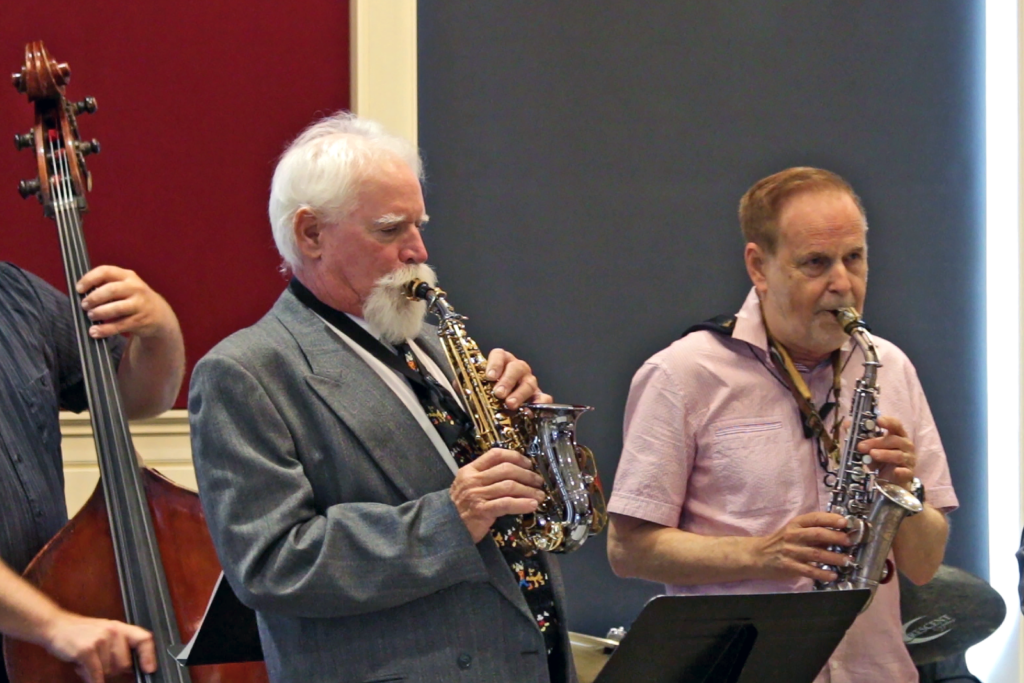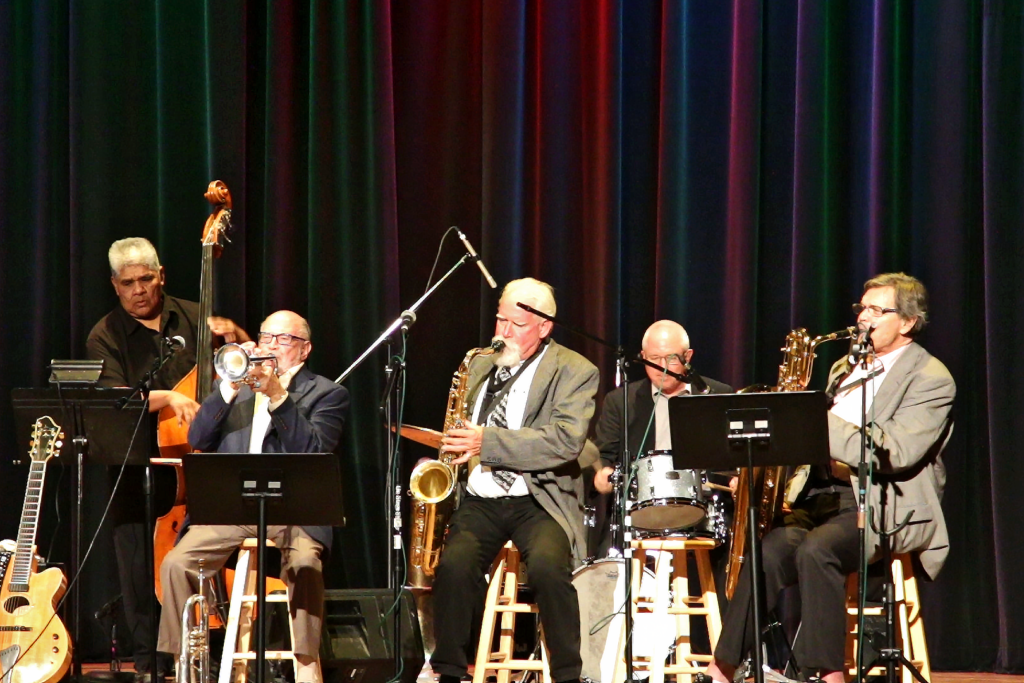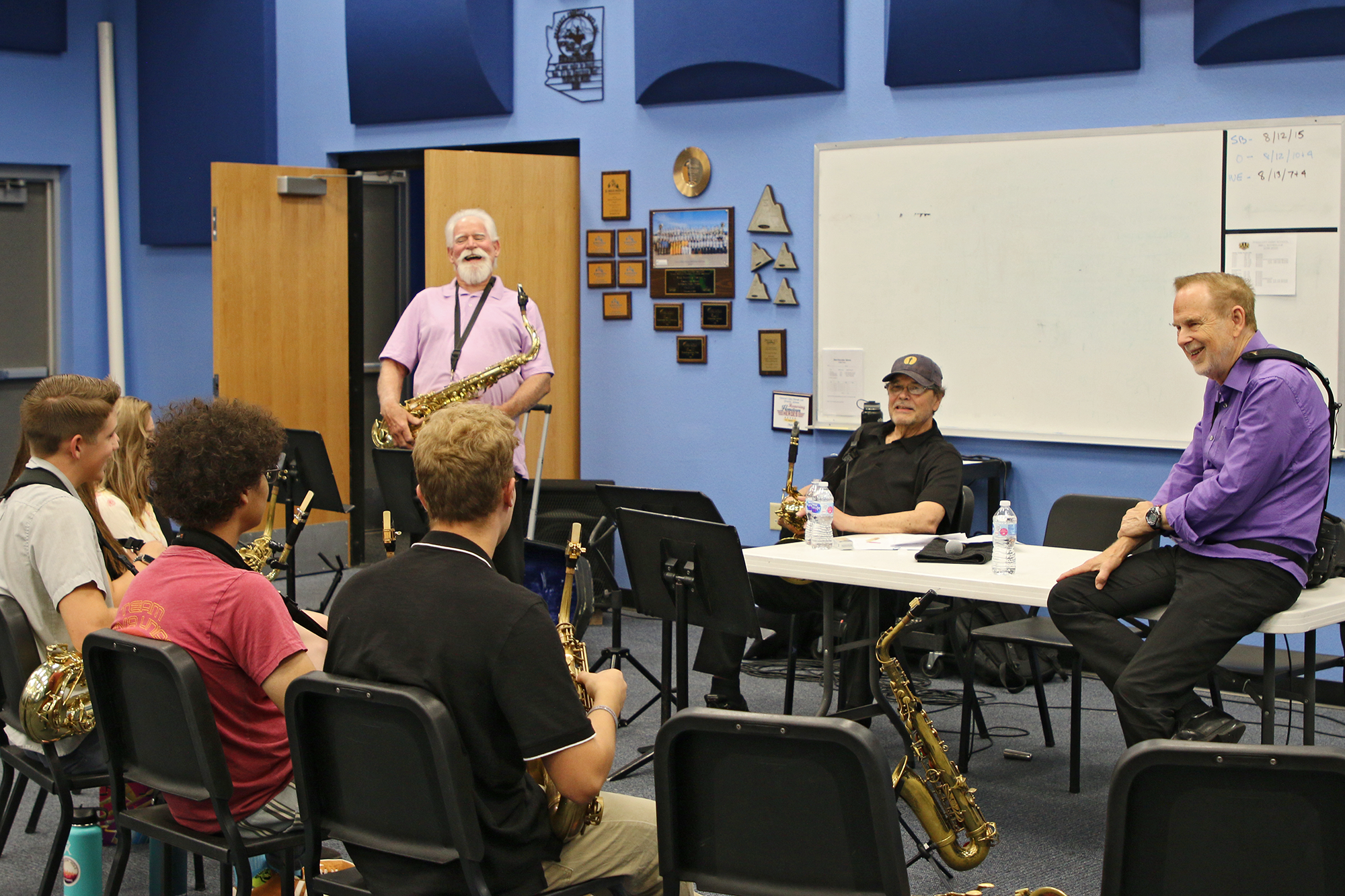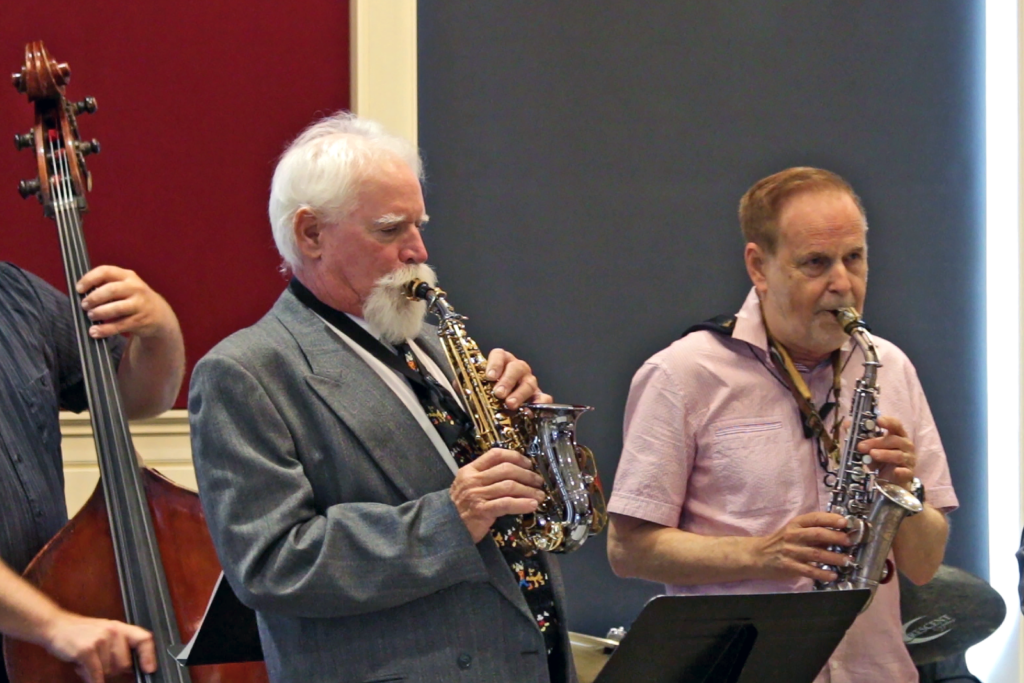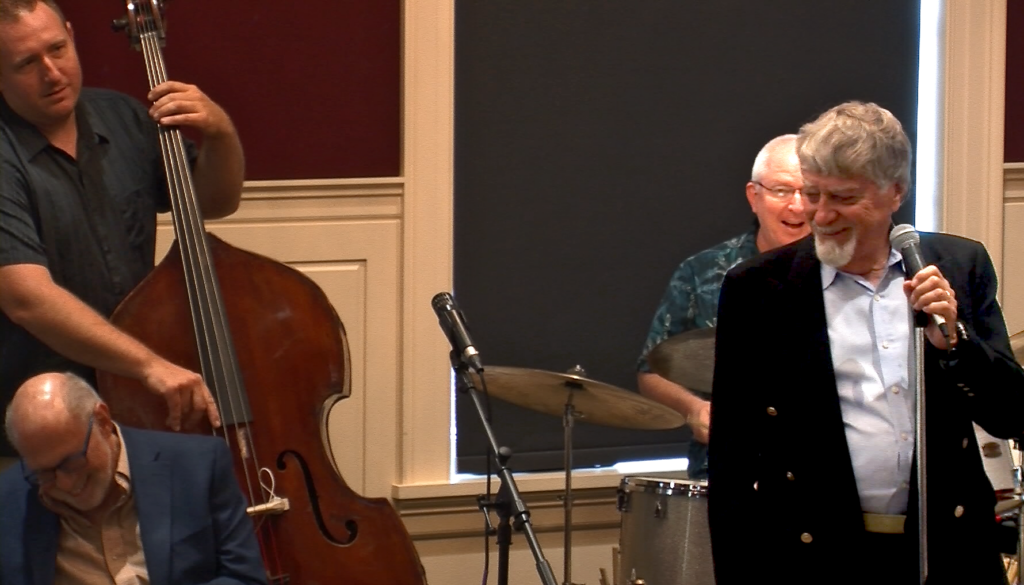 Tom "Bones" Malone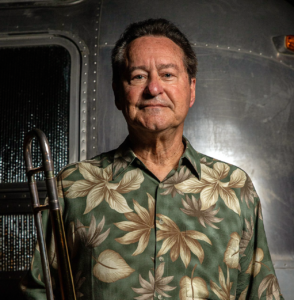 Photo by Rob-Walker-WalkerPhotoWorks
Bones Malone is famous for trombone, but he plays numerous instruments including saxophone, trumpet, tuba, flute, and bass guitar.. He has been a member of The Blues Brothers, Saturday Night Live Band, and the CBS Orchestra, the house band for the Late Show with David Letterman.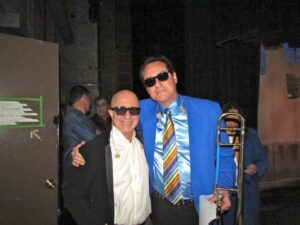 Born in Honolulu, Hawaii, Malone graduated from North Texas State University with Lou Marini, who would also become a member of the Blues Brothers band. Both were members of the One O'Clock Lab Band at North Texas.
Guests also include members of the Stan Kenton Legacy Orchestra and vocalists Ronnie Rose and Dennis Rowland.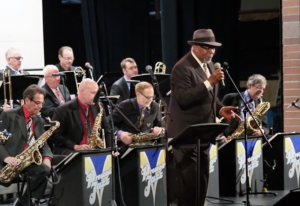 Ronnie Rose at Prescott 2019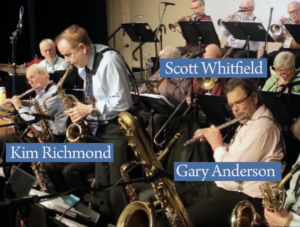 Members of Stan Kenton Legacy Orchestra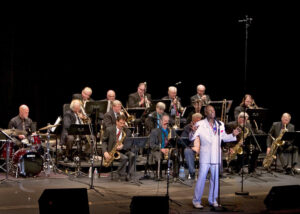 Dennis Rowland at Prescott
Our Friday night concert will return to the Elks Theater. The Saturday big band concert will again be at the Ruth Street Theater at Prescott High School.  Our traditional Sunday jazz brunch and Sunday afternoon concert will be held in the Marina Room of the Hassayampa Inn. Also, the Friday meet the musicians reception will be in the Arizona Room of the Hassayampa Inn. Finally, the ever-popular Sunday night jam session will be at Murphy's Restaurant.
Musicians Performing Throughout the Weekend Include:
Trumpet: Walt Johnson, Mike Vax, Dave Coolidge, Bruce Gates
Trombone: Rob Boone, Tom Malone, Louise Baranger, Brian Zabriskie, Art Swanson
Saxophone:  Kim Richmond, Gary Anderson, Tony Vacca, Dave Russell, Paul Brewer
Piano: Khris Dodge, Angelo Versace
Bass: Selwyn Reams, Chris Finet
Drums: C.E. Askew, Kenny French
Guitar: Howard Alden, Mike Jaramillo
Vocals:  Dennis Rowland, Ronnie Rose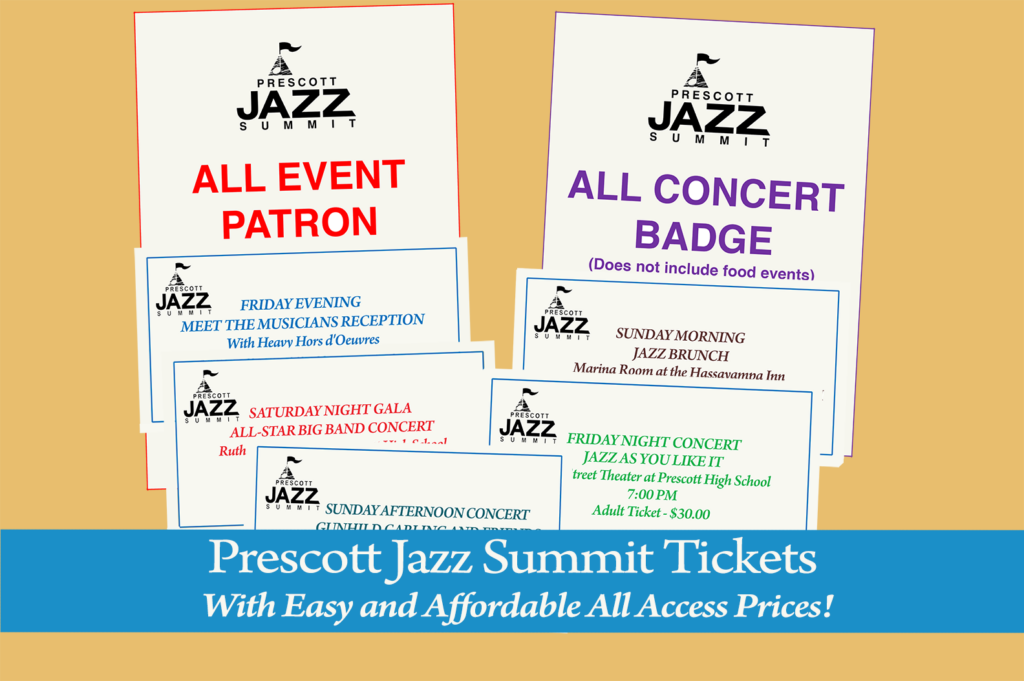 The Prescott Jazz Summit has been an annual event for most of its 20 year history, pausing only due to Covid-19 protocols for the 2020 event. We're pleased to be back this year as strong as ever, and look forward to you joining us for great jazz from world class musicians again in 2022. We encourage you to attend as many concerts as possible, and recommend either a Patron or All Event purchase as the best value for anyone who wants to attend a number of events.