Musicians Performing Throughout the Weekend Include :
Trumpet: Walt Johnson, Mike Vax, Louise Baranger, Dave Coolidge, Bruce Gates
Trombone: Rob Boone, Tom Malone, Brian Zabriskie, Art Swanson, Calvin Audis
Saxophone:  Kim Richmond, Gary Anderson, Tony Vacca, Dave Russell, Paul Brewer
Piano: Khris Dodge, Angelo Versace
Bass: Selwyn Reams, Chris Finet
Drums: C.E. Askew, Kenny French
Guitar: Howard Alden, Mike Jaramillo
Vocals:  Dennis Rowland, Ronnie Rose
More about the musicians scheduled to perform at the 2022 Prescott Jazz Summit
Emcee Pete Barbutti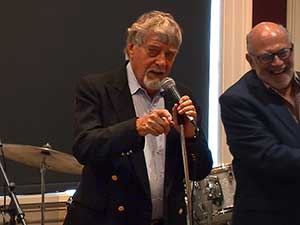 Comedian and Master of Ceremonies Pete Barbutti returns to the Prescott Jazz Summit in 2022. Don't miss him!
Born in Scranton, PA, Pete Barbutti started accordion lessons at 11 and within a year was earning money playing at weddings. Later, Pete formed a musical-comedy-vocal quartet group called "The Millionaires" and toured the country. Settling in Las Vegas, "The Millionaires" quickly became a Las Vegas favorite.
Pete went on to become one of the most famous stand-up comedians in history. He has appeared over 1,000 times on national television, and over 90 times on "The Tonight Show." Pete continues to have a busy performing and traveling schedule. Pete is also a fine musician, having worked with such stars as Frank Sinatra, Henry Mancini, & Nat King Cole, and he has also won many prestigious music awards.
---
Tom "Bones" Malone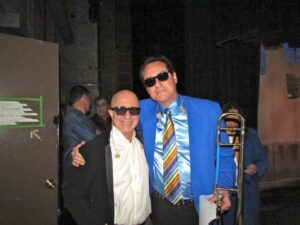 Tom "Bones" Malone is a multi-talented multi instrumentalist who plays trombone, saxes, flute, piccolo, trumpet and a host of rhythm instruments. As a studio musician, he has been heard on more than 1,000 records, more than 3000 radio and television commercials, and over 4,000 live television shows.
Malone began playing professionally as a lead trumpeter for Brenda Lee at a club in Jackson, Mississippi while enrolled at the University of Southern Mississippi. After transferring to North Texas State University, Malone continued working as both a player and a contractor for groups. Malone worked in bands of Woody Herman (1969), Duke Pearson (1970), Louie Bellson (1971), Doc Severinsen, Frank Zappa (1972), and Blood, Sweat & Tears (1973). In 1973, Malone began a close, fifteen-year association with Gil Evans, whom he has called a mentor.
In 1975 Malone toured with Billy Cobham and in 1976 with The Band. From 1975 to 1985 he worked as arranger for Saturday Night Live and from 1981 to 1985 as musical director. He wrote the chart for the skit that introduced John Belushi and Dan Aykroyd as the Blues Brothers. He appeared in the movie version, and in 1993 reunited with Paul Shaffer and joined the CBS Orchestra. Malone contributed more than 1,600 arrangements to the Late Show with David Letterman.
---
Walt Johnson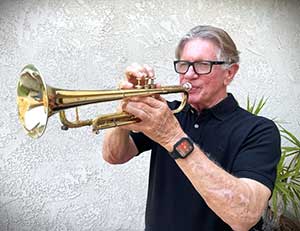 Lead trumpet for:
Frank Sinatra
Frank Sinatra, Jr.
Elvis Presley
Walt Johnson is based in Los Angeles where he does various studio recording dates. He is well known for his work with Frank Sinatra, Elvis Presley, Barry Manilow, Barbara Streisand, The Pointer Sisters, Lionel Richie, The Commodores, Wayne Newton, Johnny Mathis, Melissa Manchester, Tower of Power, Lionel Hampton, Louis Bellson, Mel Torme, Vic Damone, Dionne Warwick, Burt Bacharach, Henry Mancini, Helen Reddy, Engelbert Humperdink, Julio Iglesia, Tony Bennett, Tony Orlando, Dolly Parton, Joe Walsh, Kenny Rogers, The Four Tops, The Temptations, Andy Williams, Bob Hope, Ann Margaret and others.
Platinum and Gold Album recognition came from work with Lionel Ritchie for All Night Long, from Elvis Presley for Elvis in Concert and from Barry Manilow for I Should Love Again.
Mr. Johnson can be heard on the sound tracks for these and other major motion pictures: Aladdin, River Wild, Ace Ventura, Rocky, Planes-Trains-Automobiles, Terms of Endearment, Star Trek, Star Wars, Close Encounters, 1941 and all of the Naked Gun pictures.
He is in demand for television work as well and has lent his fine musicianship to these shows: The Academy Awards, Dallas, Knots Landing, Dynasty, Hotel, The A Team, Magnum P.I., Happy Days, Lavern and Shirley, Star Trek, McGyver, T.J. Hooker, Great American Hero, Marbelhead Manor, Perfect Strangers, Coach, Brothers, Homefront, Full House, Family Matters, Step My Step, Roseanne, Dear John and Golden Girls.
Walt's career started in 1966 when, at the age of 19, he played lead trumpet for Si Zentner's Band. After a year on the road, he was drafted into the army, where he played principal trumpet in the 52nd Army Band at Fort Ord. Then Walt did a tour of duty in Vietnam where he was required to engage in combat as well as maintain a trumpet military occupation.
Upon discharge, Walt began working in Las Vegas. At the age of 23 he took the position of lead trumpet for the Haig relief band. The musicians in this high-quality orchestra were required to site read a new show each night!
While in Vegas he was approached by the Elvis Presley organization to be Elvis' personal lead trumpeter. This was a prestigious position which he enjoyed until Elvis death in August of 1977. In between Elvis concert tours he was asked to take the place of the late Bill Chase on the new Chase band. He recorded a fourth Chase album.
---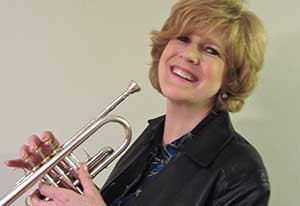 Louise Baranger was born in Hollywood, CA where she played with the bands of Harry James, Nelson Riddle, Bill Berry, Jack Wilson, and Ray Anthony and a host of others. Television credits include The World Music Awards, The Tonight Show with Johnny Carson, Swing Time w/Barry Manilow, Dallas, Falcon Crest and The Flash. Louise has appeared in music videos with Joe Cocker and Bobby Womack.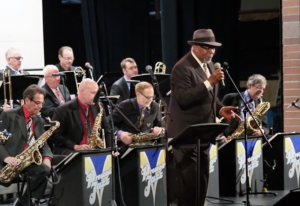 Ronnie Rose was one of the most sought after wedding performers in the northeast until he headed to Las Vegas a few years ago. Now, Ronnie is a very welcome addition to many Las Vegas events, and a friend of many of the first call musicians on the strip. He is a returning vocalist from the 2019 Jazz Summit and we are thrilled to have him back. He is shown above performing with the Prescott Jazz Summit big band.
Kim Richmond (Los Angeles) Stan Kenton, Bob Florence, Airmen of Note in Washington, D.C. Kim has long been a first call studio musician for TV, Movies & Recordings.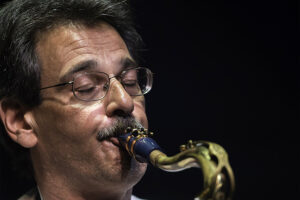 Reed player Tony Vacca (Phoenix) is a local favorite who has played at the Prescott Jazz Summit numerous times. Tony has performed with Sammy Davis Jr., Tony Bennett, Doc Severinson, The Temptations and Richie Cole.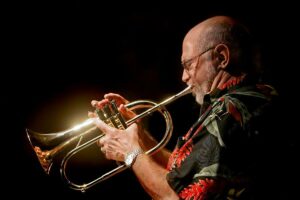 Mike Vax (Prescott) Mike has played in the big bands of Stan Kenton, Glenn Miller, Jimmy Dorsey and Harry James. He served in the US Navy Show Band and has also played with the Dukes of Dixieland in New Orleans. He leads the Stan Kenton Legacy Orchestra.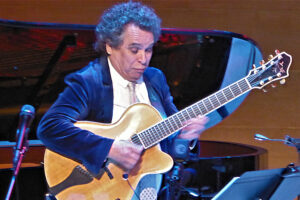 Howard Alden (Phoenix/New York) The Concord Jazz recording artist has performed with Dizzy Gillespie, Clark Terry, Scott Hamilton, Ken Peplowski and George Van Eps.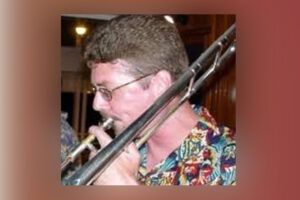 Brian Zabriskie (Prescott) is a veteran musical conductor for many major cruise ship lines.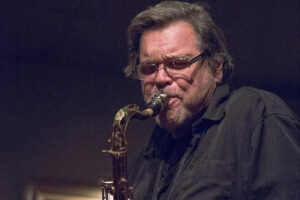 Gary Anderson (Las Vegas) Played for Woody Herman and arranged a definitive version of Herman's "Fanfare for the Common Man." He is a veteran of numerous Las Vegas Show Bands and performs with the Stan Kenton Legacy Orchestra.

Kenny French (Phoenix)  US Air Force Academy Falconaires Big Band, Cab Calloway Orchestra, Randy Brecker, Bobby Shew, Shirley Jones, Ernestine Anderson, Kirk Whalum and Frank Mantooth.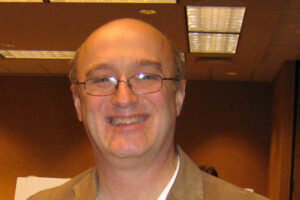 Bruce Gates (Phoenix) was Lead Trumpeter in the Airmen of Note (the U.S. Air Force Jazz Band)  in Washington D.C.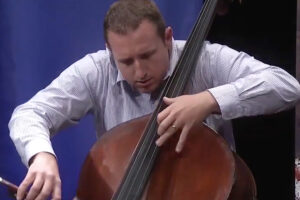 Chris Finet (Flagstaff) Director of Jazz Studies at NAU, Flagstaff Symphony. Chris has performed with Doc Severinson, Roy Hargrove, Dave Douglas.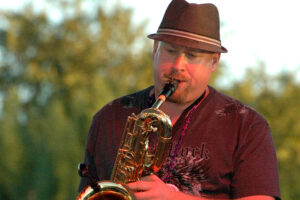 Paul Brewer (Phoenix) Paul is the Director of Jazz Studies at Mesa College. He has played with Doc Severinson, Michael Buble, Dianna Ross, Frankie Valli and the Temptations.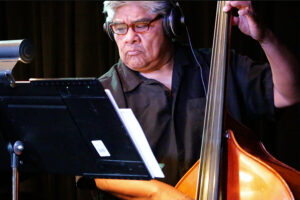 Selwyn Reams (Phoenix) is a first call bass player for many musical events in Phoenix, Sedona and Flagstaff and has played numerous times in Prescott.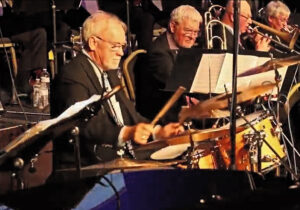 C.E. Askew (Monticello, AR) Leader of the Airmen of Note in Washington DC for 20 years.  Performed with Randy and Michael Brecker, Bill Watrous, Clark Terry, and Kevin Mahogany. Taught at The University of Arkansas - Monticello.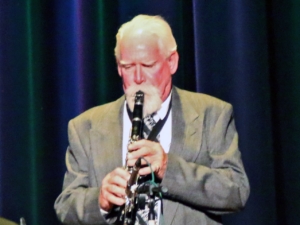 Dave Russell was for many years a fixture on the R+B scene in Phoenix, playing most notably with the popular singer "Small Paul" and with the group, "Cold Shot and the Hurricane Horns." He lives in Prescott now and enjoys the wealth of fine musicians in the area. Dave has played the Jazz Summit regularly since 2001 and also plays with the Trailblazers Big Band at Yavapai College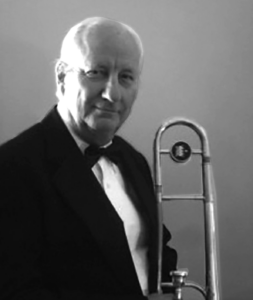 Trombonist Art Swanson was a member of the U.S. Navy Band in Washington, DC for 26 years, and a trombonist and soloist with numerous Navy bands. He also served as National Tour Director for its five performing units. As a freelance musician, Art also played with musicians from the National Symphony, the Baltimore Symphony, and the Fairfax Symphony. Since retiring to Kingman, Arizona, he has taught music on the Hualapai Reservation in Peach Springs, and also for the Mohave Community College. He currently conducts the Lake Havasu Regional Orchestra and the Mohave Community Orchestra. 
Also featuring Calvin Audis, trombone; Khris Dodge, piano; Derek Young, Dave Cooledge, Peter Welker, Stefan Loncar, trumpets; Rick Schmidt, guitar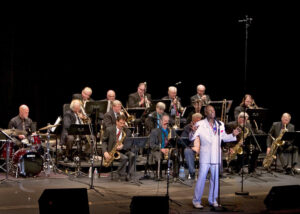 Former Count Basie Vocalist Dennis Rowland returns this year to the Prescott Jazz Summit. Dennis has sung at the Jazz Summit numerous times. Other musicians scheduled to appear include Dave Russell (Prescott) - saxes; Art Swanson – US Navy Band in Washington D.C. - trombone, and Calvin Audis, trombone.